Forms can only be emailed after the order has been placed and sent to the IRS or SSA.
Watch a video walkthrough
Step-by-step guide
1. Click Order History on the top menu.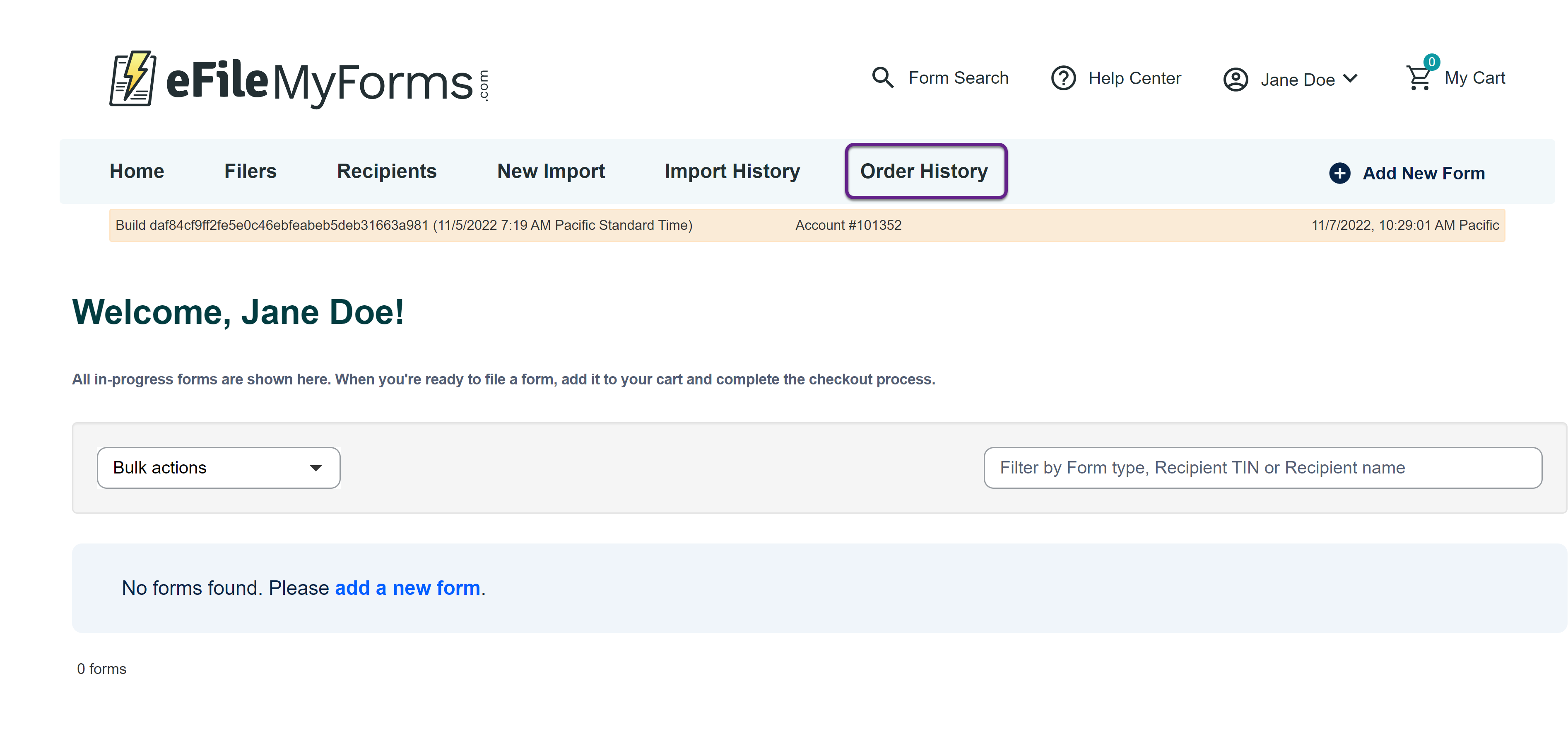 2. Click the Order Number you would like to view. This will take you to the page listing all the forms processed in that order.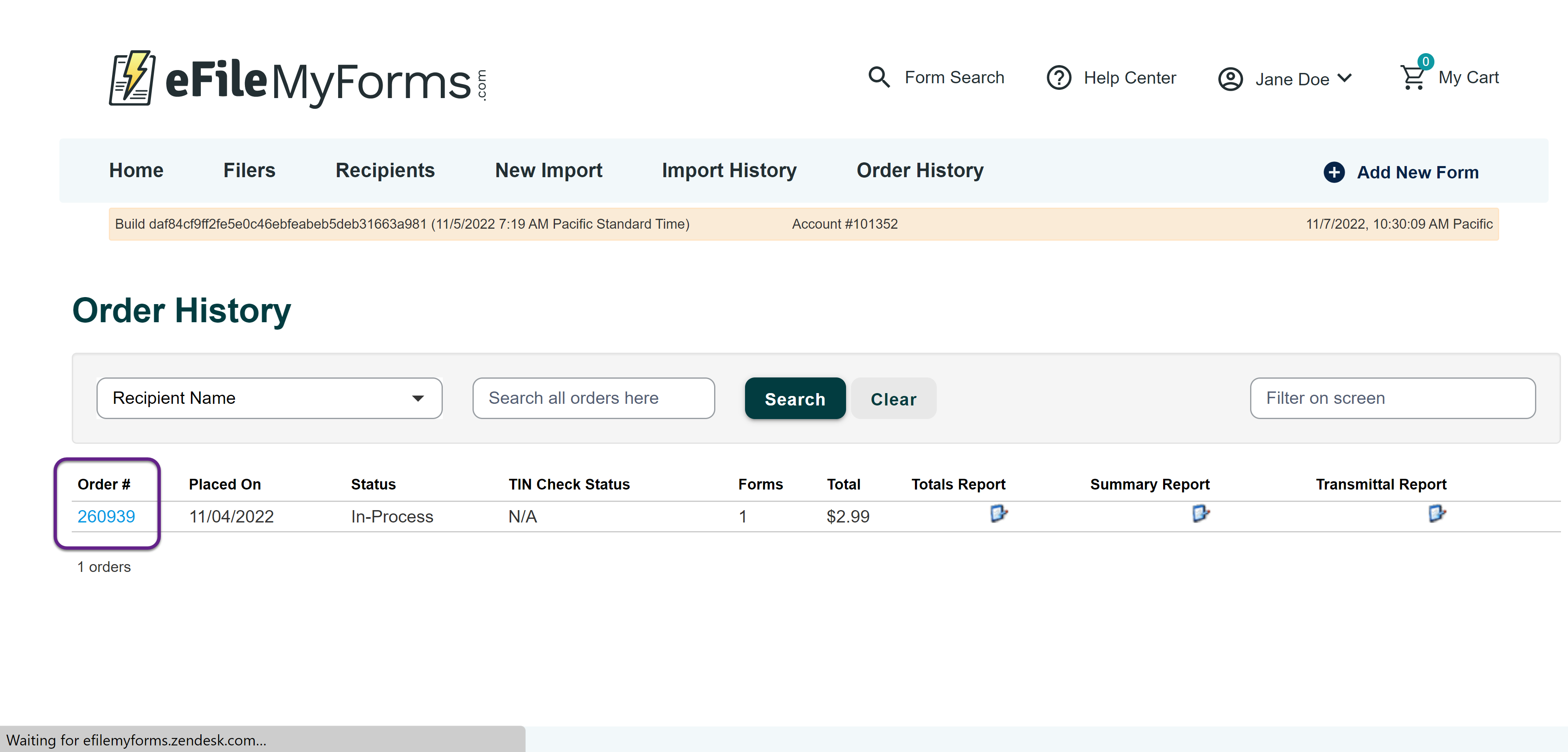 3. Find the recipient, or recipients, that you would like to print copies for and select the PDF checkbox.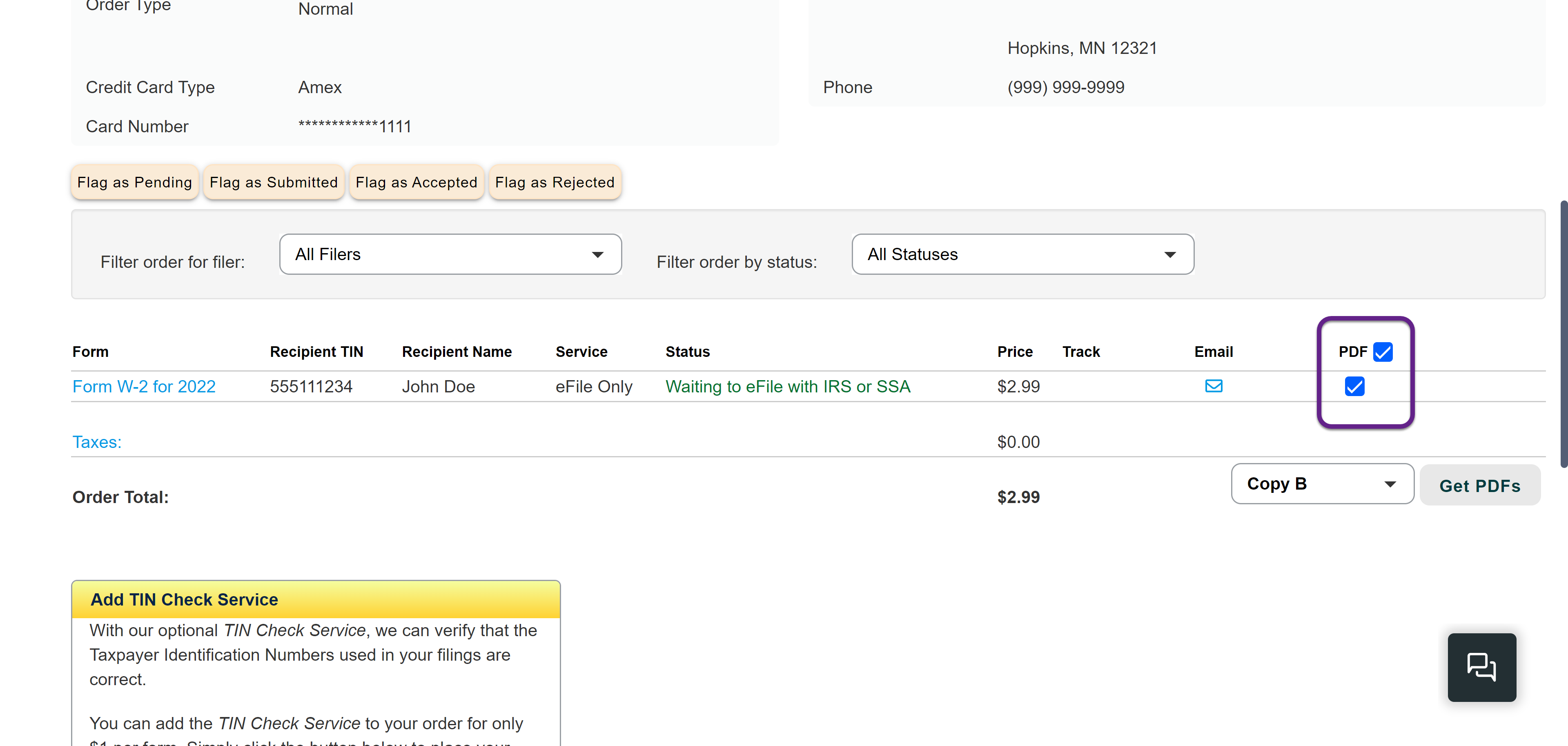 4. Click the drop-down menu that says Copy B. Choose the copy, or copies, that you would like to print for that recipient.

5. Click Get PDFs.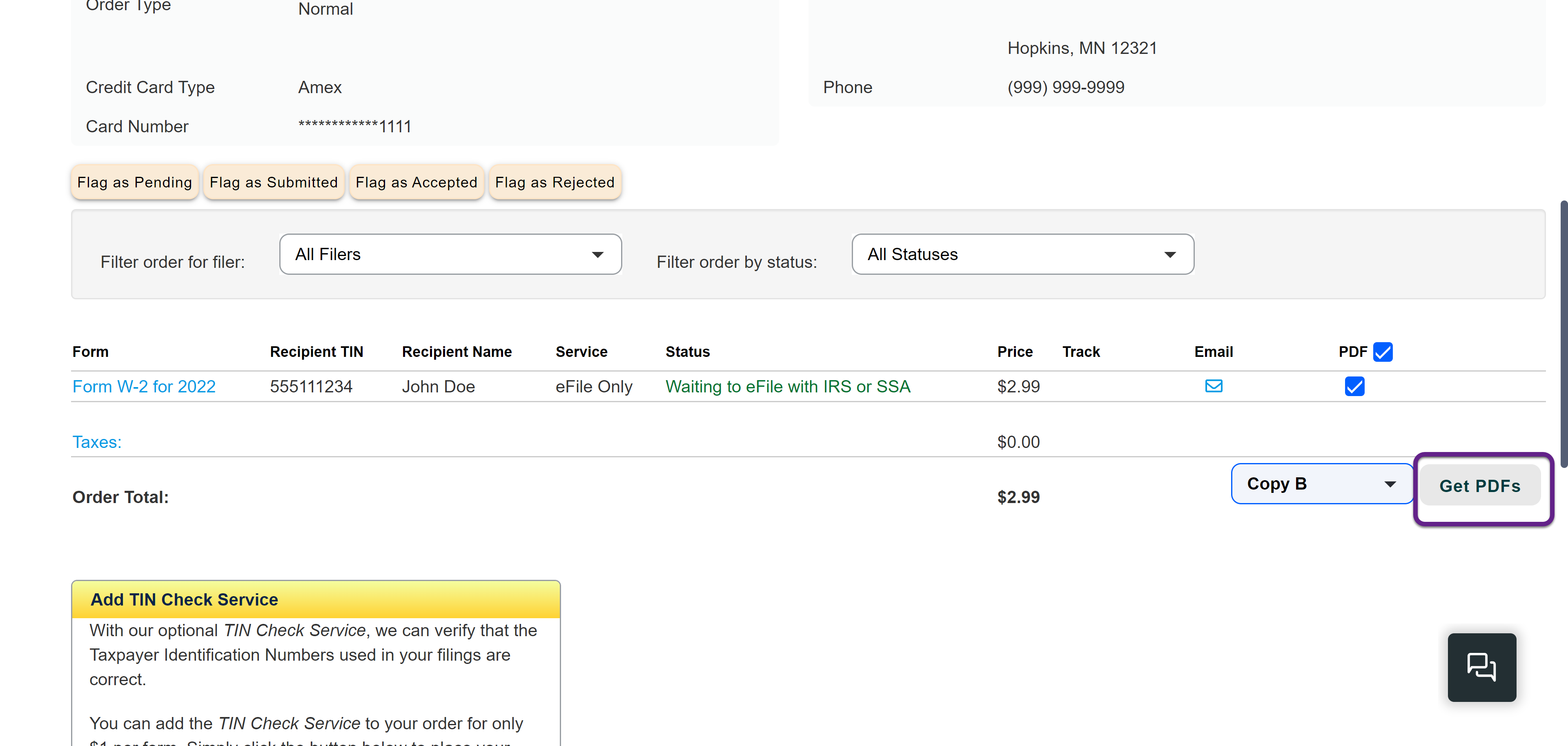 6. After clicking Get PDFs, a pop-up message will appear with a link to download your forms as PDFs. Click the Download PDF hyperlink and your forms will begin downloading.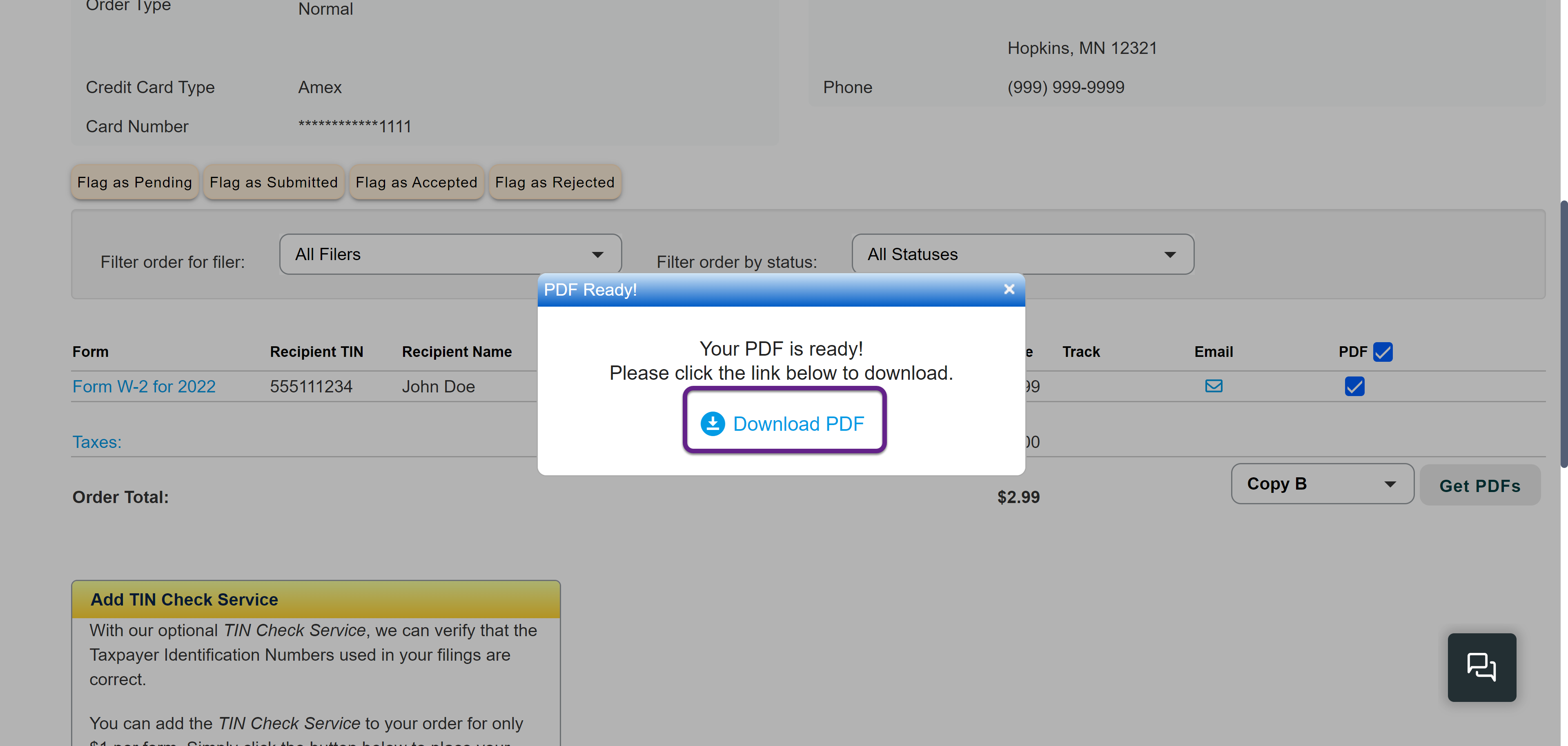 7. Once the PDF has been downloaded you can print out your forms.