1. Add all your 1095 forms to your cart. Click the cart icon in the Add to cart column and then click My Cart.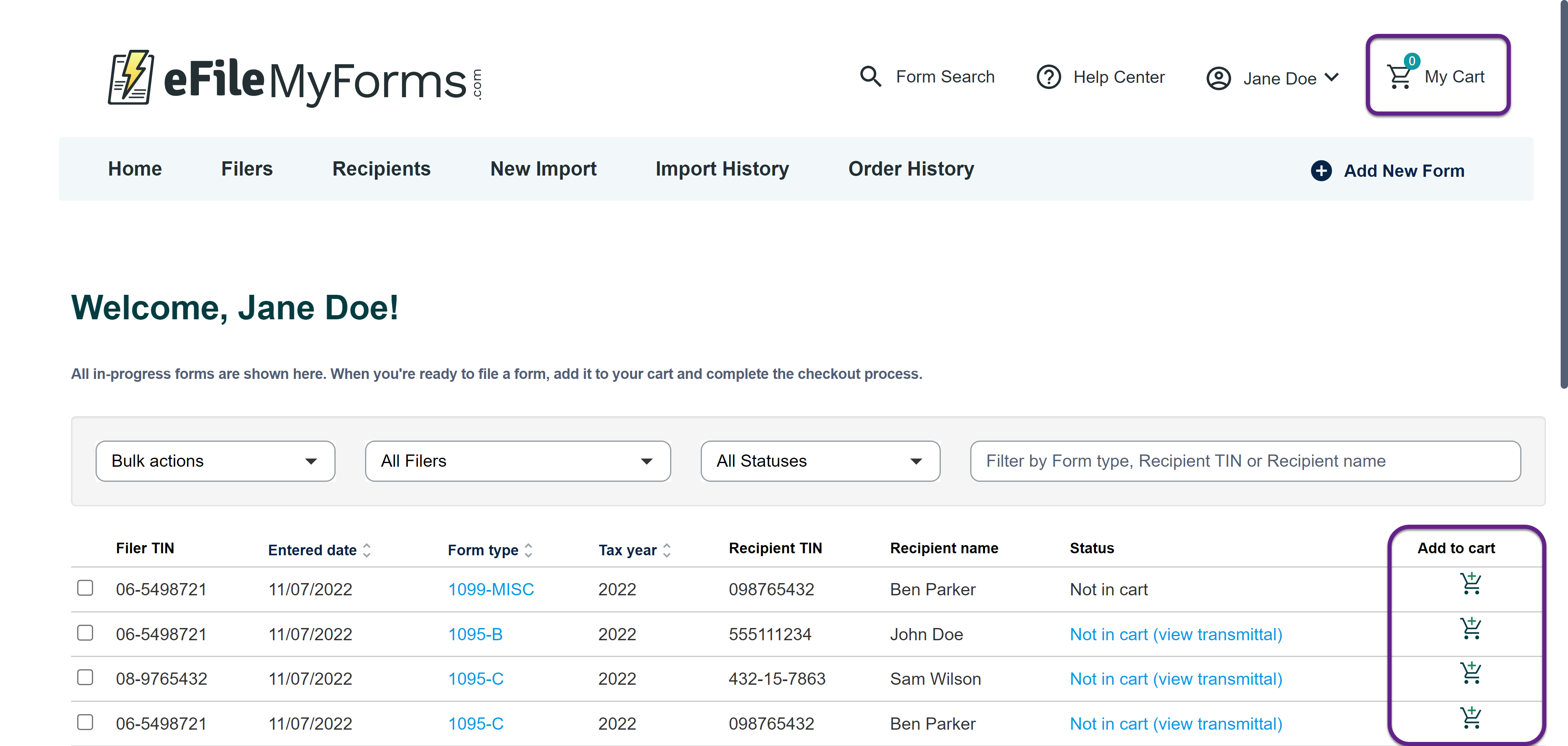 2. On the Shopping Cart page, click the checkbox in the State Filing Services box. All eligible forms will be filed with all eligible states.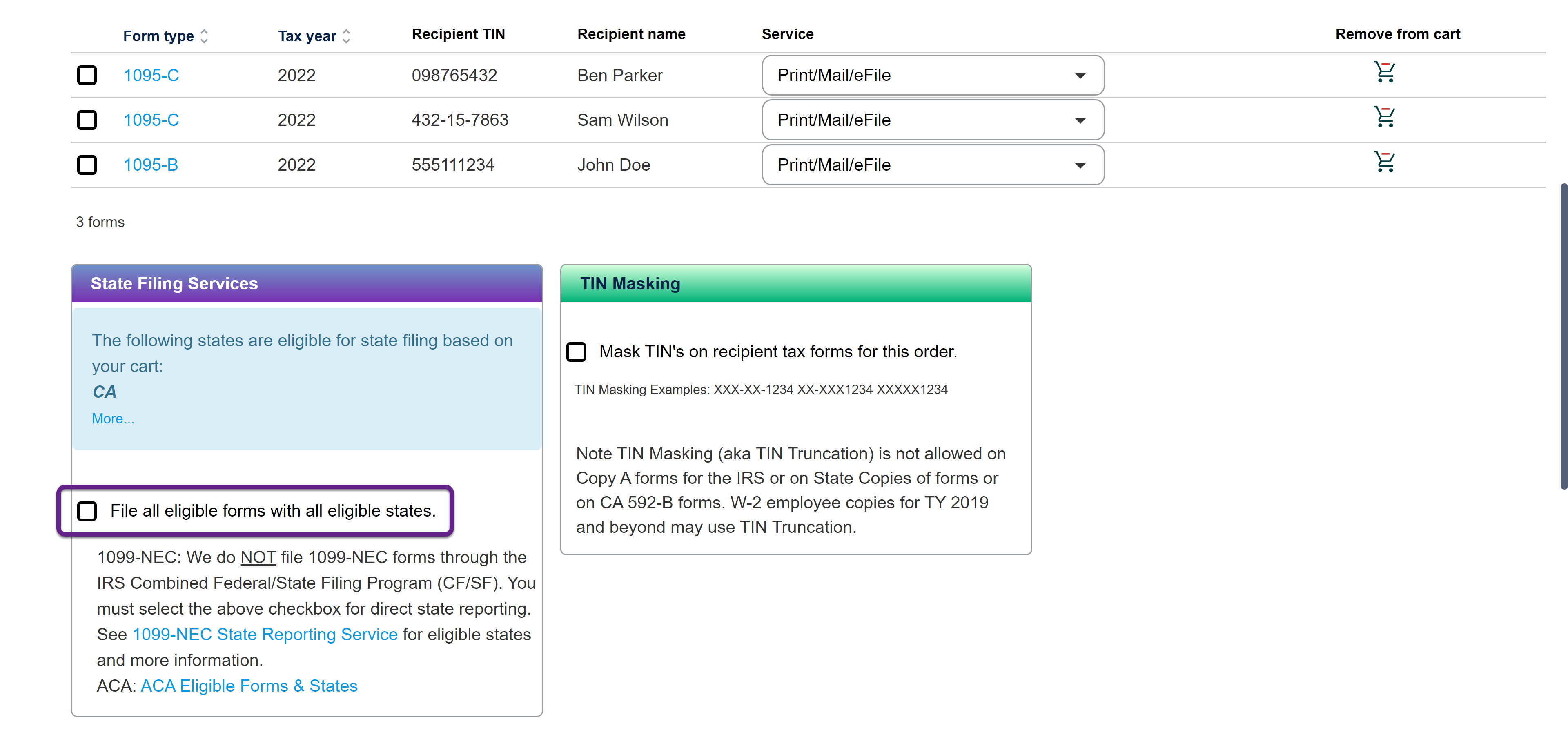 3. Click Secure Checkout and continue with the standard checkout process.